Top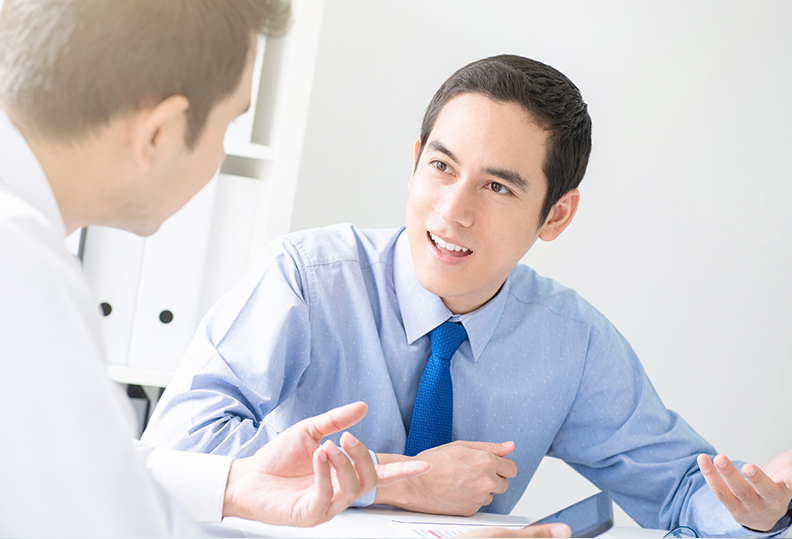 Program Overview
Nowadays, knowledge and understanding in the management of the market. Essential to the growth of the business firm as well as factors reduces the risk of the business. Entrepreneurs and marketers in modern times. Must have understanding of factors to affect the success and failure of their business and can design. Marketing strategy and marketing plan in the short and medium. Guideline of business, it's clear and there is a possibility of doing business.
Program Introductions
To the executive from the middle of the company. As well as new generation entrepreneurs who need more marketing management skills. Learn new marketing techniques, modern and practical, to improve the work, product management, customer service and crisis modification.
No.

*Topics

Hours

*Lecturer

1

The basic concept of the overall market
Overview of strategic marketing in the 21st century
(Mass Marketing, Segmentation Marketing, Local Marketing, One-to-one marketing)

- Technical planning, marketing strategy

3

Lect. Phaisan
Tiawongsuwan

2

The marketing plan / strategy (Template 1-2)

- Framework to create a marketing strategy

- Marketing planning

6

Lect. Phaisan
Tiawongsuwan

3

Consumers in the 21st century

- Basic and analysis of consumer behavior, attitudes and preferences.

- Buying decision process

- Application for marketing

- Consumer trends in the 21st century

3

Lect. Dr.Piya
Ngamcharoenmongkol

4

Information for marketing and market research to make decisions

- The concept of creating marketing information systems for organizations

- Technics of retail audit

- Techniques for conducting market research both qualitatively and quantitatively

3

Lect. Dr.Piya
Ngamcharoenmongkol

5

Management strategy, product / price and new product development

- Guidelines for product line

- New product development

- Marketing

- Price management

3

Assoc. Prof. Dr. Bunchai
Hongcharu

6

Integrated Marketing Communications

- Fundamentals of Marketing Communications

- Determining the IMC strategy, using both ATL and BTL media

- The creative content of marketing materials

3

Assoc. Prof. Dr. Bunchai
Hongcharu

7

Managing corporate image and brands

- The meaning of Branding in the dimension of Corporate and Brand

- Branding approach for the organization and its products

3

Lect. Dr.Piya
Ngamcharoenmongkol

8

Customer relationship management and social responsibility (CRM and CSR)

- Concepts and techniques for managing customer relationships

- Planning concept of social responsibility of the organization

3

Assoc. Prof. Dr. Bunchai
Hongcharu

9

Internet Marketing and Social Media Marketing

- The basics of the Internet and social media marketing

- Techniques and applications for corporate marketing

3

Asst. Prof. Dr. Chongsawat
Chongwatphon

10

Retail marketing

- Application of marketing principles to retail business

- Retailing mix

- Retail strategy

3

Asst. Suwinai
Thorsirisuk

11

Service marketing

- Application of marketing principles to service business

- Marketing service mix and strategic marketing services

3

Asst. Prof. Dr. Wiphut
Ong-sakun

12

Workshop - Technical negotiations

- Understanding the principles of negotiation

- Practice negotiation

6

Assoc. Prof. Dr. Chuthaphan
Phadungchiwit

13

Workshop - Marketing planning (Group Presentation)

- Marketing plan

- Practice marketing planning

- Presentation and discussion

3

Lecturers

14

Workshop Team Building

2

Define later

15

Visiting offsite

3

Lecturers

Total

50
Bachelor's degree or higher in any field.
Business owner, marketing manager or middle-level management.
Interested persons who want to increase marketing knowledge intensive, but there is a time limit.
Qualifications as determined by the board.
The training includes lectures, case studies and workshops.
Training will be held every Wednesday from 18:00 to 21:00 and Saturday from 08:30 to 15:30 (9 hours per week) and field trips (domestic).
Duration of training is 50 hours.
Registration fee for each 26,500 Baht.
Special
Apply 15 days before the training date 25,500 Baht per person.
And for those who have already trained with us in other courses before, was reduced an additional 1,000 Baht (or recommended for new applicants, new applicants will receive a discount of 1,000 Baht).
Handout.
File, bag and jacket.
Snack + luncheon.
Certificate of NIDA (Participants must attend at least 80% of the total training time).
Notes : If sent on behalf of a juristic person, the training fee can be tax deductible up to twice!!